South from Czechia and over the border to Austria, first to its capital city, Vienna. Vienna is probably one of the most impressive cities I have visited, with a massive amount significant architecture. One of the most recommended things to do, was enjoy a traditional Viennese coffee house. Well I did enjoy the breakfast and atmosphere, but it was the most expensive coffee I had during my entire trip in Europe.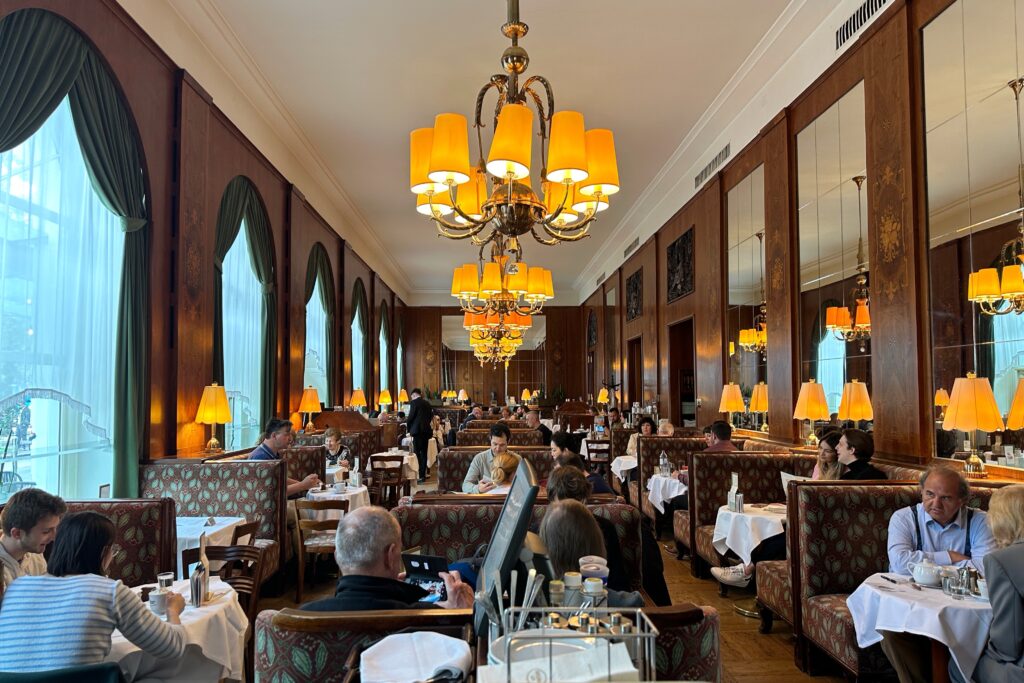 I got to another football match, this time FK Austria Wien vs Sturm Graz, the final score being 1-2 to Sturm, but it was still a good atmosphere.
One of the most interesting pieces of design in Vienna is found at Hundertwasserhaus. Build in the 1980s and designed by an artist, it is an apartment block lived in today despite receiving many visitors to photograph the modern facade.
Heading across Austria, to reach the village of Hallstadt I took this train below, before boarding the small ferry across the lake to reach the village the other side.
Here is the ferry approaching Hallstadt. A very scenic villag set in the hills of Austria, though on this day my visit was brief due to the constant rain.
Finally I visited Salzburg, personally the most interesting location I saw was the Red Bull Hangar 7, near Salzburg Airport. It is home to the Flying Bulls, and has many vehicles from the Red Bull sports sucess including Formula 1 cars.