I took the final sleeper train of my interrail trip from Munich heading towards Amsterdam. However, the train was running late in the morning and as it was a sunny day, I got off earlier at Utrecht to look around.
In Utrecht I saw numerous canals and bicycles. I did not stay in Amsterdam as it was a public holiday weekend so hostels were booked up and somewhat expensive. Instead I took the train to stay in Eindhoven for the night. The next morning I followed on to Maastricht, in the south of the Netherlands.
Maastricht is a beautiful small university town. The traditional desert is Vlaai, or cherry pie, so here is a slice of it and many others to choose from.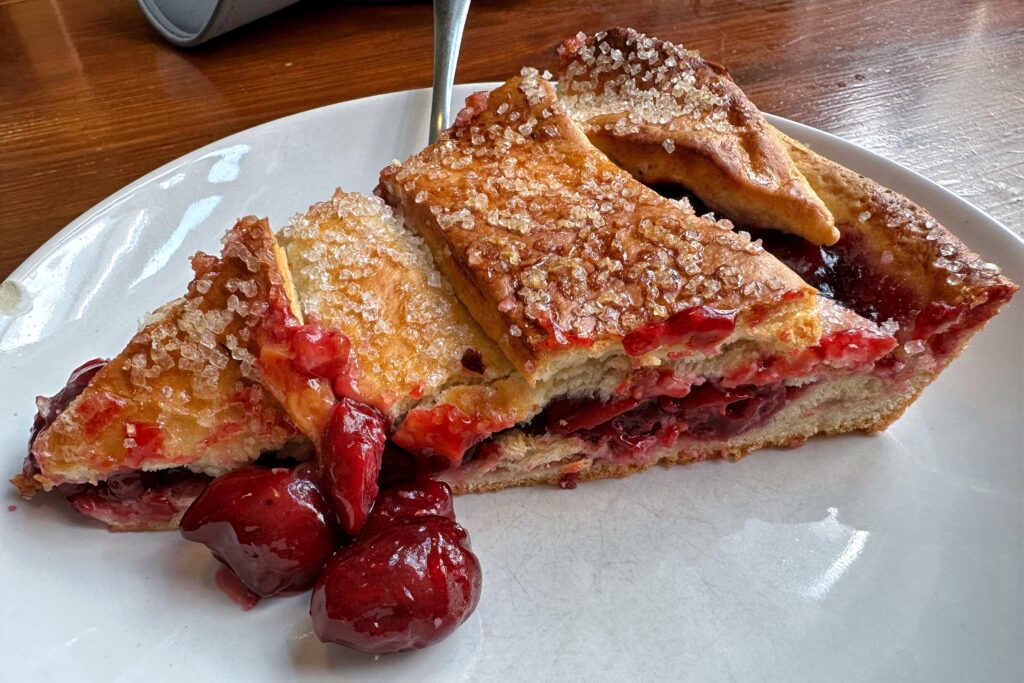 I tasted this at the location famous for baking the pies, the bakery is also a flour mill.
I rented a bicycle and saw a little of the countryside around Mastrick before heading back to one of the squares here for a drink.
Then for lunch, I tried the local beef stew, Zuurvlees, cooked with apples and vinegar to give it a sweet-and-sour style flavour. Good with chips.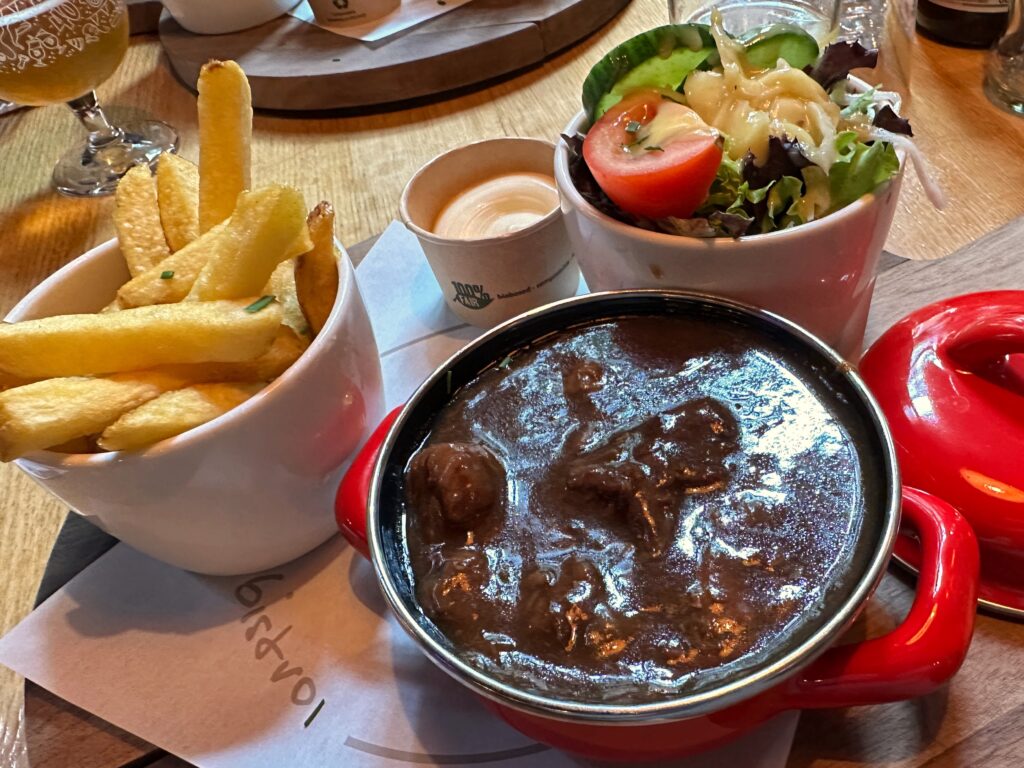 It was a brief but very pleasant stay in the Netherlands and Maastricht, my interrail journey was nearly coming to a close, with one final country, Belgium to visit.