So for 62 days I had travelled around Europe by train. I had purchased the 60 day interrail pass, and used it nearly everyday of my trip, so got fantastic value from it. I visited several countries I had not visited before and covered alot of ground. As the map displays, my route started in the south of Italy, across Switzerland , in to Germany before heading south east and doing a loop around some of Central Europe. I then crossed back across Germany west to the Netherlands and Belgium.
Here are the statistics to summarise just how many trains I took and distance travelled. But it really does not tell the whole story, as for all that time I never got once bored sitting on trains looking out the windows, seeing the great range of countryside and scenery pass me by. Probably the highlight in terms of train journeys would have to be the Bernina Express and Glacier Express that cross Switzerland, truely amazing mountain landscapes.
Here is a few shots of the trains themselves, starting with me.
This was rolling in to Prague on a sleeper train I think, with my little breakfast box in the photo, as I had a coffee and snack when I woke up.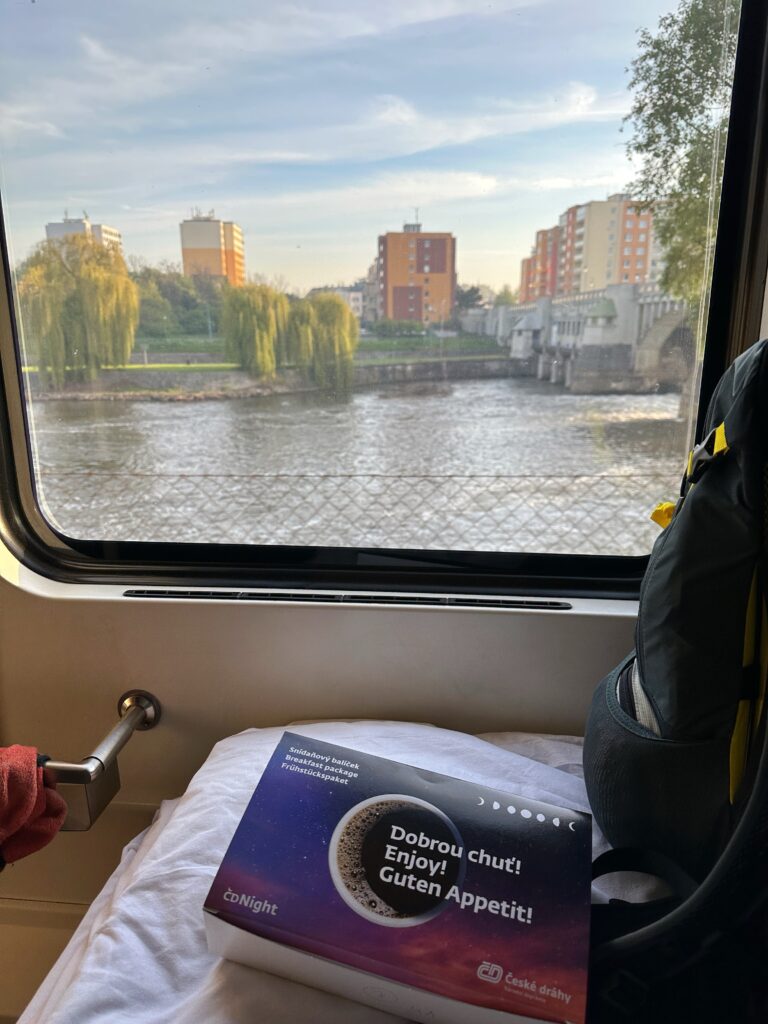 With my feet up reading crossing more countryside.
Finally what my bed looked like on the of the sleeper trains.
So that concludes my Europe Interrail series, thankyou to all the lovely people I met along the way, friendly locals, lots of other backpackers and young people in hostels, aswell as anyone I stopped and talked to whilst having coffee or when out walking. It has been a thoroughly enjoyable 2 months across Europe, and I think I did pretty well with my route and places I chose to visit along the way.