Continuing on the trains across Central Europe to another capital city, this time, Bratislava in Slovakia. The first shot looks down from the castle to the river and modern UFO Tower Bridge.
I took in the backstreets of Bratislava, enjoying the fairly quiet city, with many photo opportunities.
The next shot is of the Slovak National Theatre and its fantastic architecture, which over looks Hviezdoslav Namestie/square.
Next for some local food, Bryndzové Pirohy, or Slovak Dumplings. They are a potato dumpling with local cheese and potato inside. Here they have the traditional topping of bacon, crispy onion and sour cream.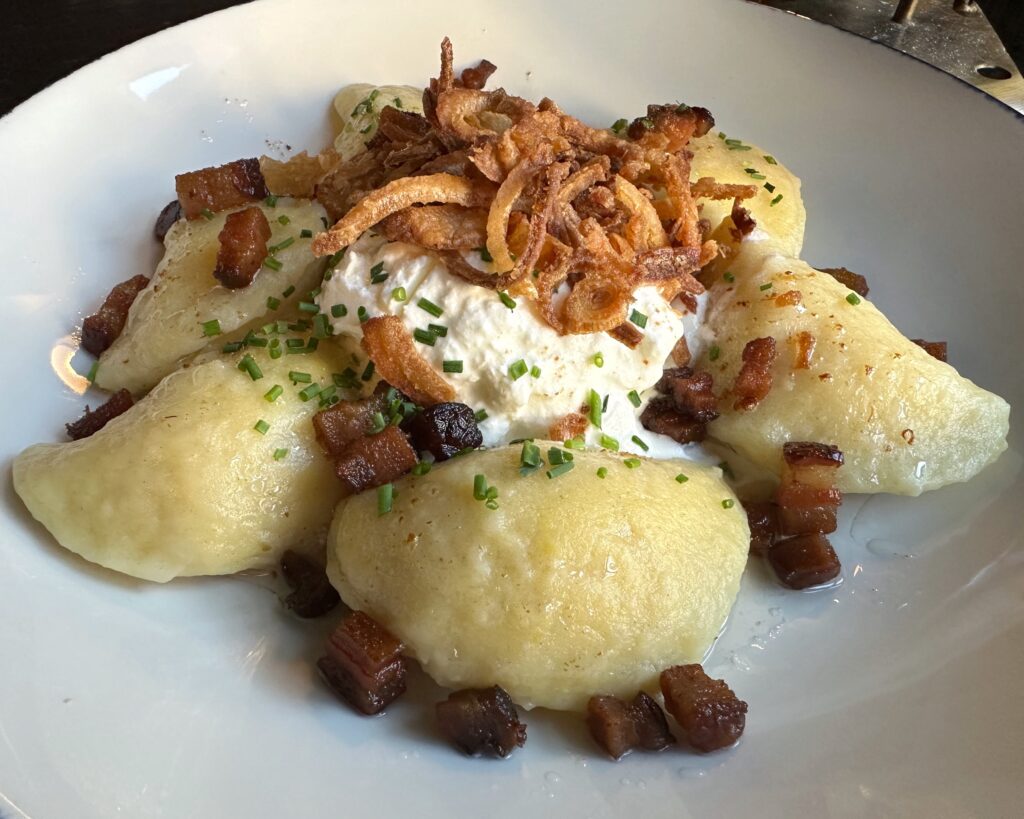 It took 2 trains to get me to the Tatra mountains, an intercity service to Poprad, before changing to the Tatra Electric mountain railway as seen here.
I also hiked around the frozen lake at štrbské Pleso. I walked down from the mountains so that I could take another train to climb back up the mountains. This was the Strbské Pleso – Strba rack railway, a rack and pinion (or cog) rail that enables it to climb the steep gradient up the mountainside.