I headed due north from Berne in Switzerland to Freiburg im Breisgau, in the German Black Forest region.
The weather was still cool but sunny in the day time, as I walked up to the hill top to get this photo above the town. Before walking back around the town, and trying some traditional black forest cake.
A short train ride north I had a quick day trip around the pleasant university town of Heidelberg. There was a good short hike to the nature reserve just above Heidelberg that has this old open air venue on the hillside.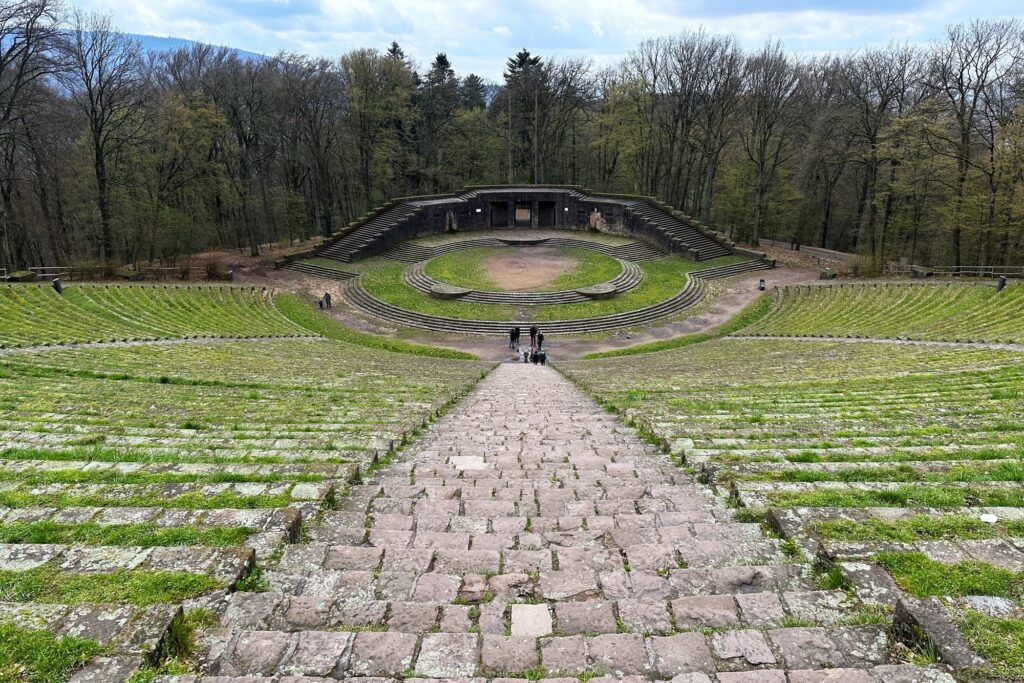 I stopped in Frankfurt for the weekend, with the purpose of going to nearby Mainz for the Bundesliga football match. It was a great atmosphere and a close game.
Aftee Frankfurt I stayed in Stuttgart for the Easter weekend, which gave me time to car the famous car museums in the city, both Porsche and Mercedez. Both had lots of incredible cars, but the Mercedez museum probably had more history and information inside.
From Stuttgart I boarded my first sleeper train of the trip to take me south-easterly, across Austria, to Lake Bled in Slovenia.