Italian rail took me to Tirano, close to the border with Switzerland. It was here I boarded the first of the particularly scenic trains across Switzerland, the Berinina Express. The route this train runs on, known as the Rhaetian Railway, is a world heritage site, as it crosses the Swiss Alps. So I left Italy with the train soon crossing into Switzerland, as it starts to ascend, the train crosses the Brusio spiral viaduct. It was constructed to maintain the railway gradient to 7%, as needing to gain elevation along the valley, its circles back on itself.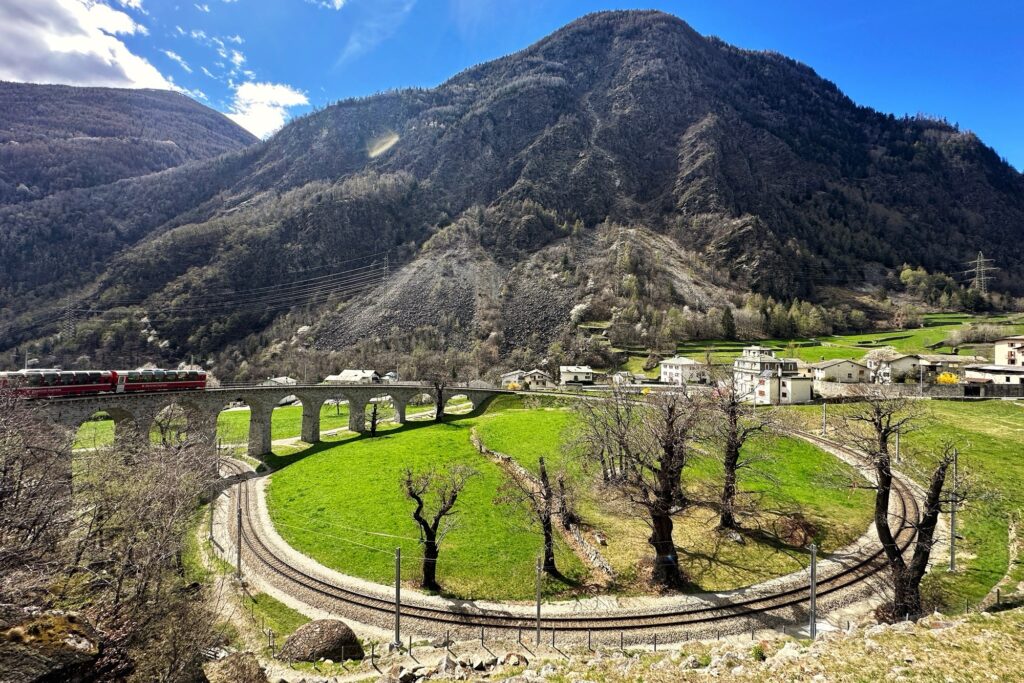 The train continue to climb up into the Alps, with Alp Grum, the highest station on the line at over 2000 m, before then running along the Bernina pass.
The Bernina pass is 2253 m above sea level. this was the absolute highlight of the route, before continuing our journey to the city of Chur.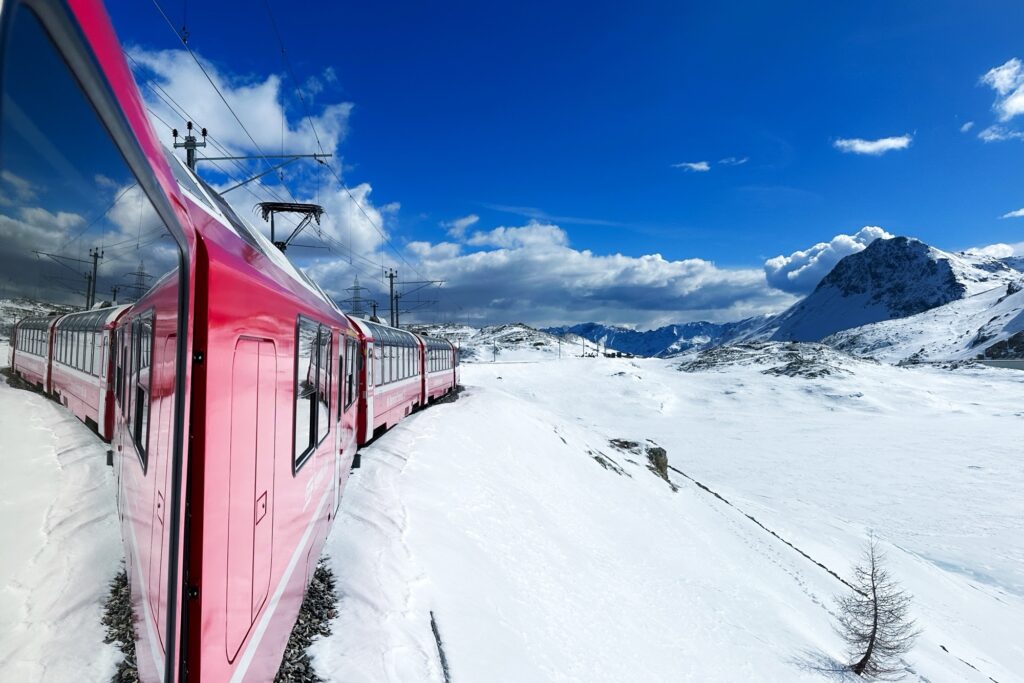 The day after I boarded the Glacier Express to take me west across Switzerland from Chur. I should note that my photos were much better on the Bernina Express as the windows opened, and I was able to reach outside for shots. Whereas on board the Glacier Express whilst the carriages are all panoramic windows, the windows do not open. The Glacier Express is a luxury service where you can have a full three course lunch on board and enjoy drinks in your seat.
The train gives fantastic scenery all the way along its route, shown below here as it travels alongside a glacier on one of the high railway passes.
I then stopped for a couple of nights in Berne to enjoy the city. I also used my railcard for a trip to Lake Thun, where I also was able to take the ferry across the lake and hike along the edge of the water. Seeing Switzerland on the train was fantastic however, it is certainly an expensive country and I didn't stay long. I continued my rail journey up to Germany.